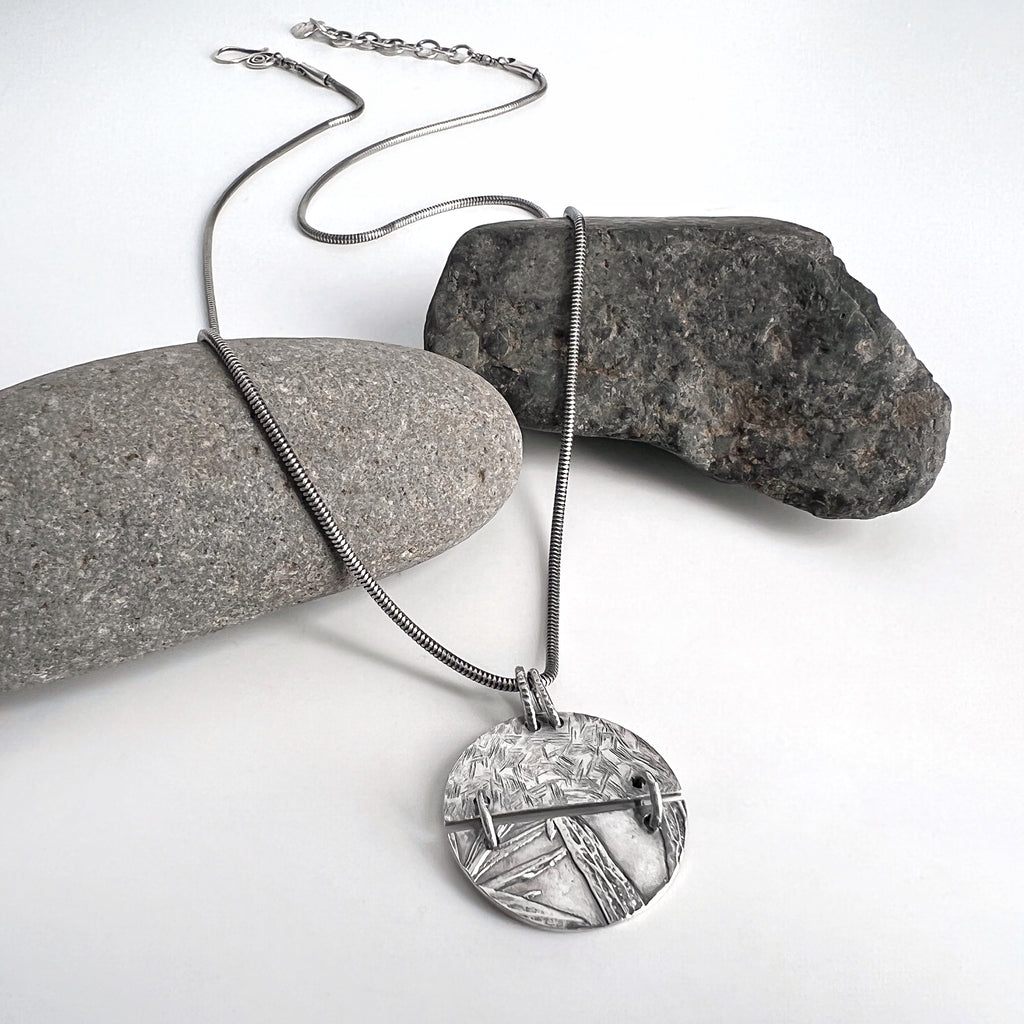 Round Leaf Pendant
$ 60.00
Details:
Length is adjustable from 19 1/2 inches to 21 inches.
Fine silver pendant is 1 inch round and is made from impressing real leaves into fine silver clay. 
Sterling silver snake chain.
Sterling silver hook clasp.
Fine silver clay is made of particles of pure silver mixed with an organic binder which burns away during firing.  The finished item is 99.9 pure silver.  After firing, the piece burnished by hand or in a tumbler to bring out the beautiful silver shine.  After dipping in an oxidizing agent the piece is polished again by hand to bring out the details.