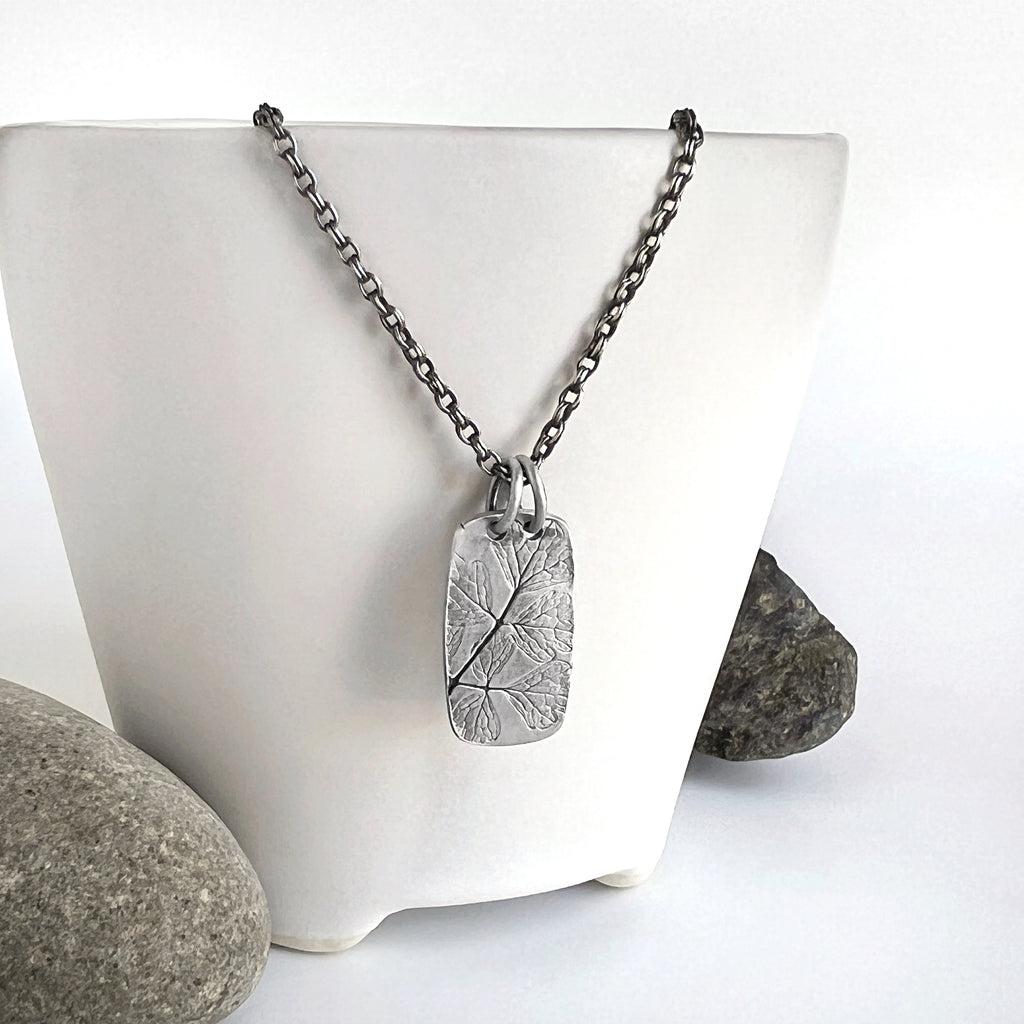 Silver Thalictrum Necklace 2
$ 35.00
Details:
Length is 18 inches.
Fine silver pendant is 7/8 inch long by 3/8 inch wide and has been imprinted with a real thalictrum leaf. 
Sterling silver double cable chain.
Sterling silver hook clasp accented with 2mm sterling beads.
Fine silver metal clay consists of fine silver particles and a binder.  After forming, drying, refining the piece is fired in a kiln.  During this time the binder burns off and the result is a piece that is .999 pure silver.